Blog
Return
Let's Get Engaged!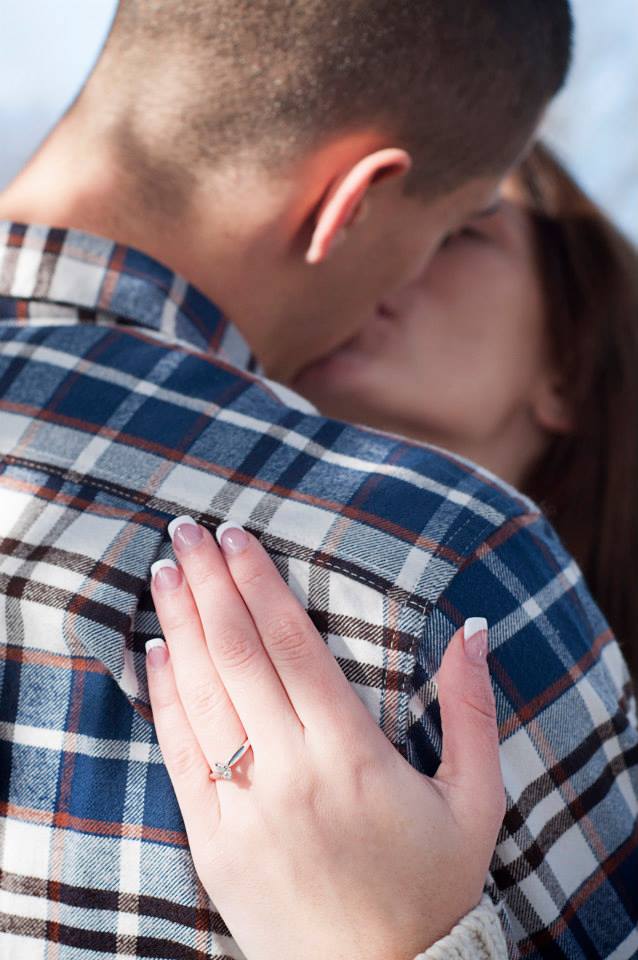 Over the holidays, I saw tons of online pictures posted of hands propped strategically against a bright Christmas scarf or held ever-so-gently just above a branch that was weighted with beautiful snow. All with the caption: "I said, YES!"
You got it, folks. . .engagement season is upon us! And from now until the day after Valentine's Day, we will see these online engagement announcements that are known to herald all the excitement that the new season of a relationship can bring. (I for one am a big fan of new beginnings so, post away!)
This did get me thinking though. Not about getting engaged, lol. No, I already have an amazing man who I said, "YES!" to 20 years ago. (Not to mention, we have a no-trade-in clause in our contract. I know, because I had it added to the fine print.) But these online posts made me think about how we get excited when we are engaging with others.
Have you ever been to a conference, started a new class, or had your first day on a new job and knew no one? Sure, we all have. No matter how confident you were, remember what it felt like when someone made a connection with you. Maybe they introduced themselves, helped you find where you needed to be, or invited you to lunch. Even though you didn't know a thing about one another, you smiled and felt a sudden sense relief, acceptance, and anticipation. For a lack of a better phrase - you got engaged!
Engagement is an arrangement to do something, a promise to meet or be present. In simplest terms, it means to lean or press in. With this new year, let's promise ourselves and others to meet them right where they are, and to be present in the moment when we do. To show up, reach out, and give our undivided attention. To lean in and exchange value with each other – to really connect. If you want to raise your emotional health quotient, which will also raise your professional life to a new level, then let's get engaged.
For some of you, the thought of initiating better connection or developing high engagement within yourselves or within the teams you lead, make you break out in a cold sweat. Don't worry, you can do this! And if you're still unsure and need to enlist the help of someone who can walk you through strategies to get there, consider reaching out to work with me.
Know a business, association, or other organization that would be interested in impacting their industry, inspiring their teams, or influencing their customers through the power of connection? Share this article with them. Thank you!
Lisa Mills is a nationally touring, award-winning, clean comedian and funny motivational speaker who is known for her engaging programs on the power of connection. She is based out of Atlanta, GA. For full bio, programs, and other information, please visit www.LisaMillsSpeaks.com
posted 01/09/2017 in General Interest
Tags: engagement, connection, motivation, keynote, engagement season, speaker, laughter
---
Comments:
No comments have been posted.
HTML not allowed, max characters 255, * denotes required field.